Missing Tooth Replacement
Options For Missing Tooth Replacement
Losing a single tooth or multiple teeth due to factors like tooth decay or damage to the tooth roots can have a significant impact on your smile, chewing ability, and overall dental health. However, there are various options available to restore your smile and regain oral function.
At our dental practice, Colorado Gum Care, we specialize in providing personalized solutions to replace missing teeth. Whether you need to fill a single gap in your smile or require a full mouth restoration, our skilled dentists will carefully evaluate your specific case and recommend suitable treatments.
These may include dental implants, bridges, partial dentures, or full dentures, depending on your unique needs and preferences.
With advanced technology and a wide range of tooth replacement options available, we can find the optimal solution to restore your oral health and revitalize your smile.
Our skilled dentists/periodontists Broomfield co are committed to providing personalized care and guiding you toward the most suitable treatment for your specific needs.
Don't let tooth loss hold you back – contact our dental practice today to explore your options and take the first step towards a healthier, more confident smile.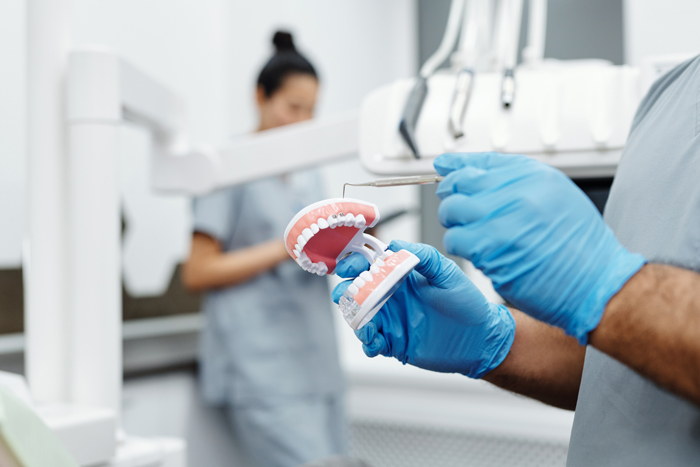 Types of Tooth Replacement that You Should Consider
Fixed Dental Bridge
A fixed dental bridge is a tooth replacement option that uses adjacent teeth to anchor artificial teeth in place. It is a permanent solution for missing teeth and can restore the appearance and function of the smile.
In cases where there is jawbone loss due to missing teeth, additional surgeries may be required before a fixed dental bridge can be placed. Oral surgery, such as bone grafting, may be necessary to rebuild the jawbone and provide a stable foundation for the bridge. Dental implant surgery, which involves the placement of titanium posts into the jawbone, can also be an option to support a fixed dental bridge.
Maintaining regular visits to the dentist is crucial for the success and longevity of a fixed dental bridge. Dental visits allow your dentist to monitor the health of your bridge and surrounding teeth, identify any issues early on, and provide necessary care and maintenance. Regular check-ups and professional cleanings can help prevent common problems such as periodontal disease and ensure the longevity of your dental bridge.
A fixed dental bridge not only restores the function of missing teeth but also provides a fantastic smile. With proper care and regular dental visits, a fixed dental bridge can be a durable and long-lasting tooth replacement option. Consult with your dentist to discuss whether a fixed dental bridge is the right solution for you and to address any questions or concerns you may have.
Resin-retained bridge
Resin-retained bridges are a tooth replacement option that requires minimal preparation of neighboring teeth. The artificial tooth is bonded to adjacent teeth using a resin material, providing a secure and natural-looking solution.
This type of bridge preserves the integrity of neighboring teeth while restoring the appearance and functionality of a missing tooth. It is a good option for people who want a conservative tooth replacement method.
Maintenance for a resin-retained bridge is similar to that of natural teeth, including regular brushing, flossing, and dental check-ups.
Removable Prosthesis
Removable prostheses are tooth replacements that can be taken out and put back in the mouth. They are used to replace missing teeth and restore oral function and appearance.
There are two main types of removable prostheses: complete dentures and partial dentures.
Complete dentures replace all of the teeth in either the upper or lower jaw.
Partial dentures replace some teeth and are held in place by clasps or metal frameworks.
Removable prostheses can be a cost-effective solution for restoring a full smile. They may require time to adjust and can sometimes affect speech or taste.
The best type of removable prosthesis for you will depend on your individual needs and preferences. Talk to your dentist to determine which type is right for you.
Removable complete denture
Removable complete dentures are a popular option for people missing all of their teeth. The loss of teeth can be a source of insecurity for many individuals, and removable complete dentures offer an affordable option to restore confidence and enhance oral function.
While removable complete dentures are a more affordable option compared to dental implants, they are not the cheapest option available. Dental implants, albeit more expensive, provide a permanent and more natural solution for tooth replacement. However, removable complete dentures remain a viable option for those seeking a more affordable and non-invasive approach.
It's important to consult with a dental professional to determine the best course of action for your specific needs and budget. Whether you choose removable complete dentures or dental implants, both options aim to restore your smile, improve chewing ability, and provide a long-lasting solution to tooth loss. With the advancements in dental technology and the expertise of lab technicians, a functional and aesthetic smile can be achieved with either option.
Partial Dentures
Partial dentures are a tooth replacement option for people who are missing some of their teeth. They are custom-made to fit the unique contours of the patient's mouth and can be adjusted to ensure a comfortable fit.
Partial dentures can be a cost-effective solution and can restore a complete smile. However, they may require some time to adjust to and can sometimes affect speech or taste.
With proper care and regular check-ups with a dental professional, partial denture can be an effective and practical option for replacing missing teeth.
Maryland Bonded Bridges
Maryland bonded bridges are a conservative and cost-effective tooth replacement option. They do not require the adjacent teeth to be significantly altered or prepared. This minimally invasive procedure involves bonding an artificial tooth to the neighboring teeth using resin or metal wings.
Maryland bonded bridges offer several benefits, including a natural appearance, improved chewing ability, and the prevention of further dental issues. They are a popular and effective tooth replacement option for patients seeking a reliable and affordable solution.
Resin-Bonded Bridges
Resin-bonded bridges are a tooth replacement option that uses a combination of metal and tooth-colored resin. They are less invasive and less expensive than dental implants or traditional bridges, but they may not be suitable for everyone.
Before considering resin-bonded bridges, it is important to consult with a dentist to determine if they are the right choice for you.
Advantages of a Fixed Bridge vs Implant
| | | |
| --- | --- | --- |
| Advantages | Fixed Bridge | Dental Implant |
| Preserves adjacent teeth | No, requires shaping down healthy teeth | Yes |
| Durability | 10-15 years | Can last lifetime if cared for |
| Long-term prognosis | Eventual failure as abutment teeth wear down | Excellent, stimulates bone growth |
| Esthetics | Good to excellent depending on metal vs ceramic | Excellent, custom crafted for natural look |
| Hygiene | More difficult to floss and brush around bridge | Easier access for cleaning around implant crown |
| Comfort | Minimal impact on bite and chewing | Functions like a natural tooth |
| Treatment time | Faster, completed in 2-3 visits | Longer, multiple visits over several months |
| Cost | Lower | Higher |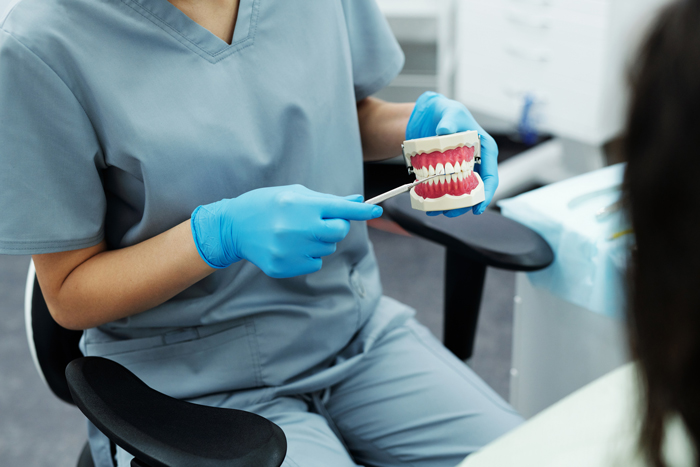 Benefits of missing teeth treatment
There are several benefits to treating missing teeth. Restorative dentistry can restore oral health, improve chewing function, eliminate dental pain, reduce the risk of dental issues in the future, and improve the appearance of your smile.
Some options for replacing missing teeth include dental implants, fixed dental bridges, and partial dentures. Each option has its own advantages and disadvantages, so it's important to discuss with your dentist which option is best for you.
For example, dental implants resemble natural teeth and can last for decades, but they are a surgical procedure and tend to be more expensive than other replacement options.
On the other hand, fixed dental bridges feel and look like natural teeth and are typically cheaper than dental implants, but they can be difficult to clean around the tooth underneath the bridge and involve altering existing teeth.
Replace missing tooth Broomfield to get the benefits below!
1. Natural look and comfortable fit.
Dental implants are a natural-looking and comfortable tooth replacement option. They blend in seamlessly with the surrounding teeth and feel just like real teeth. Dental implants also help improve overall oral health by preventing bone loss.
Here are some of the key benefits of dental implants:
Natural look and feel
Seamless fit
Stability
Improved oral health
If you are considering tooth replacement, dental implants are a great option to consider. Talk to your dentist to learn more about how dental implants can help you.
2. Long-lasting and reliable
Dental bridges are a long-lasting and reliable tooth replacement option. They are made of strong materials and anchored to adjacent teeth, providing a secure and reliable foundation.
Here are some of the key benefits of dental bridges:
Long-lasting
Reliable
Made of strong materials
Anchored to adjacent teeth
If you are considering tooth replacement, dental bridges are a great option to consider. Talk to your dentist to learn more about dental bridges and how they can help you.
3. High success rate.
Dental implants have a high success rate of over 95%. They are made from biocompatible materials and fuse with the jawbone, providing a stable foundation for the replacement tooth. They can mimic natural teeth in both appearance and functionality.
Here are some credible sources and research papers that support this:
The Journal of the American Dental Association says the overall success rate of dental implants is high, with most studies reporting success rates of greater than 95%."
4. Improved ability to eat and chew.
Missing teeth can affect your ability to eat and chew. Tooth replacement options such as dental implants, fixed bridges, and removable prostheses can restore the functionality of the bite.
Dental implants are the most permanent solution and mimic natural teeth. Fixed bridges use adjacent teeth as support, while removable prostheses are less stable but can still improve bite functionality.
These tooth replacement options can help you enjoy a wider range of foods and improve digestion. They can also improve your oral health and overall well-being.
5. Improved facial and bone features.
Missing teeth can affect your facial structure and bone health. Dental implants can help prevent bone loss and restore your facial structure. They can also give you a more youthful and vibrant look.
Here are some of the key benefits of dental implants for facial aesthetics:
Prevents bone loss
Restores facial structure
Gives you a more youthful and vibrant look
If you are considering tooth replacement, dental implants are a great option to consider. Talk to your dentist to learn more about how dental implants can help you.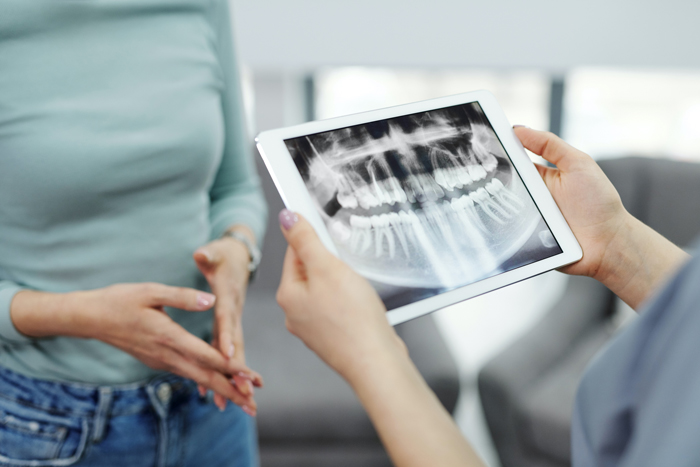 FAQ